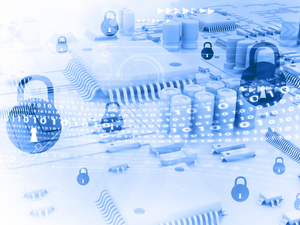 As the New Year begins, business owners need to be aware of a significant change in the technology landscape: the end of Microsoft's support for Windows 7 and 8.1. As of January 10th, 2023, Microsoft will no longer provide security updates or technical support for these versions of its operating system. This poses a significant risk to businesses still running these older systems, as they are left vulnerable to cyberattacks.
The decision to end support for Windows 7 and 8.1 resulted from the end of their product lifecycle and Microsoft's focus on modern technologies, such as Windows 11. This strategy shift aims to provide customers with the best security and the latest features.
End of Product Lifecycle
Microsoft has a clear policy for the end-of-life of its products, and Windows 7 and 8.1 have both reached their respective ends of product lifecycles. As a result, Microsoft will no longer provide security updates or technical support for these operating systems.
Focus on Modern Technologies
Microsoft is focusing its resources on more modern operating systems, such as Windows 11, to provide customers with the best security and latest features. Unfortunately, this means that older versions of Windows no longer receive important updates and security patches from Microsoft.
Increased Security Risks
Due to Windows 7 and 8.1 reaching their end of life, they have become increasingly vulnerable to cyber-attacks and other security threats. In addition, the lack of support from Microsoft can make it difficult to protect and recover data due to technical issues or a cyberattack.
Security Implications of Not Upgrading
Microsoft's lack of security updates and technical support leaves businesses running Windows 7 or 8.1 at serious risk for cyber-attacks and other malicious activities. As a result, business computer systems are vulnerable to various cyber threats without the latest security patches. Furthermore, any software or hardware connected to these systems could also be at risk.
In addition, businesses without up-to-date operating systems will find it challenging to utilize new technologies and features. However, with the latest innovations, companies may find it easier to stay competitive within their respective industries.
Options Available for Businesses Still Running Older Versions of Windows
Business owners should consider upgrading to the latest Windows 11 as soon as possible. Doing so will provide the most secure and up-to-date operating system for their computer.
While upgrading to Windows 11 may not be an option for various reasons. Businesses may consider alternative solutions such as virtualization or moving core services to a cloud. These solutions can help them maintain a secure environment while utilizing their current hardware. In any case, businesses should take this opportunity to upgrade and protect the company's data and network infrastructure.