Unmatched Quality Of Service

Now that we have LanSource as our IT partner, we have more time to spend working on our business instead of time worrying about our network's integrity. LanSource takes care of us which gives us peace of mind. The quality and caliber of the engineers is superior to those from other firms we have used in the past.

Meet with the LanSource team and you will see why we are so productive and happy.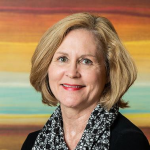 Julie Clark
Office Manager
Perkins, Dexter, Sinopoli & Hamm, P.C.
Dallas, TX
Relationships

LanSource has done an excellent job of keeping us paired with a single engineer who knows our system and doesn't just send someone new each week. We like the familiarity and the ability to establish a relationship with the person whose boots are on the ground.

LanSource is attentive to our needs as a law firm and is very responsive whenever we reach out to them. Knowing that someone is there for us provides great peace of mind.

Time is money in the law profession; previously we had to have people on the payroll handle IT but now more time can be spent focusing on our clients.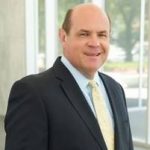 Darrell W. Cook
Managing Partner
Darrell W. Cook & Associates
Dallas, TX
Personal Touch, Quality Service, and Peace of Mind

Our business protects families and small businesses using our security monitoring and alarm system. It is mission critical that our technology works at full capacity - all the time - because we work hard to protect our customers from the bad guys. LanSource protects us and our customers which delivers peace of mind. Any time we have needed emergency help, LanSource responds.

LanSource has gone to great lengths to learn our business and what makes us tick. They are able to support and advise us because they understand what is necessary to manage our technology and data giving us peace of mind that our customers are safe.

We are delighted with the service and support from LanSource. Give them a try and you will experience their personal touch like we have. Their service and expertise go without question.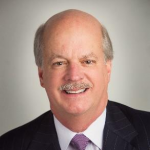 Mark Thompson
President
Smith Thompson Security
Plano, TX
They Make IT Easy!

In our fast-paced business environment, it is nice to have the ease of placing service calls and overall great Customer Service.

Then, when the engineers are here, they handle business without interrupting our day-to-day activities.

LanSource is very professional, responsive, and knowledgeable. Most importantly, they are honest and a pleasure to work with.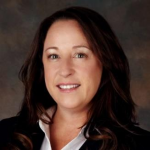 Tiana Hays
Partner
Alliance Tax Advisors
Irving, TX
Consistent, Friendly Service – Every Time – For A Lot Less

As the Owner/CEO of our company, I want to add revenue producing team members to my staff, not pay a full-time IT person. LanSource helped me do that. They've also took away many of the concerns we had regarding IT solutions such as upgrades or additions to our network. LanSource's Managed Retainer program allows me to pay by the month – instead of by the hour – ensuring that we can call on them anytime to resolve our issues without incurring additional cost.

LanSource provides the consistency in IT that we did not experience with other firms. We see the same friendly faces every time we call. The engineers that have worked with us know the system, which has saved us significant downtime with issues. Their blend of on-site and remote services means that we receive immediate response whenever we call, and many times the issue is dealt with from their office.

A low monthly fee pales in comparison to the ongoing cost of a full-time IT employee and all of the associated costs. It is one of the many reasons why our switch to LanSource is a good one. Since LanSource continually trains its staff with the latest advancements, we don't worry about constantly training our employees.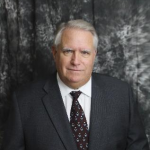 Mike Zuffinetti
CEO
AAdvantage Laundry Systems
Garland, TX
Prompt Service and Reply

As a CPA firm the security of our network is vital. LanSource's prompt service and reply provides our company with the peace of mind that our system is being correctly maintained.

Consistency in the quality of engineers and their depth of experience is a major benefit of having LanSource on retainer. We are not afraid to ask for help because of an unknown cost, they are transparent when it comes to pricing.

Many folks hate thinking of IT, it's like going to the doctor, but thanks to LanSource I've come too really like my IT Doctor.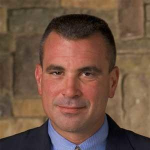 Thomas Stephen
Managing Partner
Thomas Stephen & Company, LLP
Dallas, TX
I Don't Have to Hear "I'm Not Sure" Anymore

Hiring LanSource has brought peace of mind. I do not have to worry about technology having issues or going offline, which used to result in an entire day trying to problem solve or wait for someone to show up. Time I didn't have to spare.

Since changing, downtime has virtually ceased. They are problem solvers. In the past, I would get "I'm not sure" or "I can't figure out the problem." With LanSource, someone works diligently to complete all tickets or issues that arrive.

LanSource is definitely worth every penny!

Dani Isenberg
Office Manager
Davidson & Bogel Real Estate, LLC
Dallas, TX
Accessibility, Accountability, and Personal Concern

In this day and age, and the climate of business we move thru, our IT is as essential as any other successful company. LanSource's accessibility is key. We pride ourselves on our speed and LanSource moves in parallel to our operation. They keep us transitioning with little downtime due to constant availability.

Impeccable accountability and personal concern are what separate LanSource from other IT firms. They go above and beyond to service our many various IT requirements and they not only know our equipment, they take the time to know the users and their habits and traits. LanSource isn't perfect by any means, but they are quick to let you know they have resolved an issue before you even know there was one. That integrity is a beacon for the non-savvy end- users such as us at Bass and Hays.

LanSource provides an outstanding service, and because they are not quite "mainstream", the service they provide for the cost is extremely valuable. Bass and Hays was blessed to find LanSource when we did and our business has sustained a profit every year they have been a partner. I can't say they play a role in our superior sales, but I can say they provide a gateway to our communication that is like an extra ore in the boat.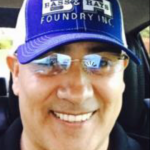 Mike A. Lopez
Bass & Hays Foundry
Grand Prairie, TX
Worry Free IT

My business is manufacturing, not IT, and with LanSource as our trusted partner, I know we receive on-time updates and system monitoring. They also keep us up-to-date about new viruses and scams.

Our data is vital, and LanSource's hourly backup of the system, combined with quick response, gives me the peace of mind that we are protected.

LanSource gives me worry free IT. Our issues are settled quickly, which keeps our business running smoothly.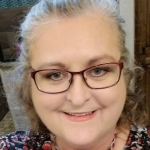 Michelle Pruitt
Purchasing Manager/Project Manager
Complete Restaurant Services
Dallas, TX
When We Call, They Answer!

As an architectural services firm, client satisfaction is a top priority and time is literally money. It is vital that our technology works at peak performance to ensure we are properly delivering to our clients. With LanSource as our IT partner, I don't have to be the computer manager anymore. This is a BIG time - and money - savings for me.

There is great peace of mind knowing when we call, they answer the phone - every time. Even better, they get back to us on the same day.

LanSource is our partner and that won't change. We have been with them for a long time and I don't take calls from other IT companies wanting our business.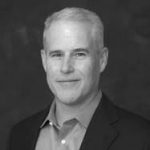 Bruce W. Rachel, AIA
Principal
HLR Architects
Dallas, TX
IT Expertise

LanSource's certified engineers have a great depth of knowledge and expertise in many areas of IT. From networking and maintenance to hardware and understanding proprietary programs, you can trust their engineers no matter how complex the problem.

Professionalism and excellent service are very important in the insurance industry and LanSource has differentiated themselves from other companies in the IT services industry in both areas.

We are a very satisfied customer and highly recommend their services.
Franette Dommer
Capstone Underwriters, LLC
Dallas, TX
Peace Of Mind Is Worth Every Penny

My company specializes in product solving. We help our clients get the right products for their electrical automation challenges. In order to do this, my data must be accessible. Since moving to LanSource's Off-Site Backup (OBU) service, I have peace of mind knowing if anything happens to our on-site server, we will quickly be up and running with current data.

We recently experienced a catastrophic data loss. Thanks to LanSource OBU, we were back up and running the very next day, which saved us time and money.

OBU in the hands of LanSource is very beneficial. In the few instances where we lost data, they were able to retrieve what we need. LanSource knows how to reinstall the data with great care. If a backup failure occurs, they proactively correct the problem without any required assistance from us.

If you are considering a backup service, I would highly recommend LanSource. After experiencing data loss, ransomware, and other issues; without LanSource as my backup company it would have cost us valuable time and money. A good backup company is like having cash in the bank to protect what is the most valuable commodity in the business world today - data.

Mike Irion
Vice President
Textrol, Inc.
Dallas, TX
Competency of Engineers

The biggest benefits of having moved our law firm to LanSource's Managed Retainer Service is the responsiveness and competency of their engineers.

The engineers are extremely knowledgeable and genuinely care about solving client issues. When an occasional issue does arise they are typically quickly and accurately resolved.

I have worked with several other third party IT support providers and comparatively, highly recommend LanSource.
Nina Starnes
Director of Administration
Slater Matsil, LLP
Dallas, TX
Easy – A One-Stop Call or Email

Working with LanSource is easy, and knowing they only a call or email away gives me confidence to know an engineer will jump on the issue and resolve it quickly. The ability to budget and know our budget numbers on IT will not very from month-to-month or year-to-year really helps.

Their timely response and complete knowledge base with respect to our system – both hardware and software – allows us to run our business.

If you aren't sure about making a change, make the leap! It is stressful at first thinking of the magnitude of the risk, but after completing the transition with LanSource we are 100% satisfied. We are glad we pulled the trigger after years of debate and discussion.
Adam Rasmussen
Partner
Silver Tree Partners, Inc.
Dallas, TX
Superior Response Time – Peace of Mind – Technology Proficient

As a long-time client of LanSource, there is great peace of mind knowing that any IT issues that arise at our firm will be handled promptly and professionally.

The response time to address issues is superior to previous firms we have used. Many problems are resolved by remote computer access without ever having to send a technician.

If you are looking for a better way of doing IT, LanSource would be a great choice. They stay abreast of current IT issues and their technicians are proficient in solving problems. They can provide complete solutions for your IT requirement.
Hugh Hennesy
Cain Capital
Dallas, TX
Peace of Mind

Having Lansource take care of our daily data backups, ensuring that our data is protected in a secure off-site location, is very beneficial. Their response time to any day to day issues that may arise, along with regular IT maintenance, is excellent. They definitely give us peace of mind by not having to worry about our computers.

By using Lansource we do not need a dedicated IT Department. This frees up our time and allows us to concentrate on our business.

LanSource gives me worry free IT. Our issues are settled quickly, which keeps our business running smoothly.
Bill Lewis
Project Manager
Don Drive Interiors
Dallas, TX