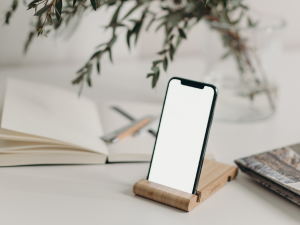 Phones and tablets can help your business grow. Mobile tech can boost profits, make work easier, and get your target market interested. Here's how you can use mobile tech to your advantage.
The Global Reach of Mobile Tech
All around the world, smartphone use is increasing. This surge in mobile tech applications leads to more mobile apps and mobile-first businesses. Here's how companies all over the world are adapting to the mobile tech revolution:
Mobile Payments: Businesses are adopting mobile payment systems like Apple Pay, Google Wallet, and PayPal to make the buying experience smoother.
Mobile Messaging Apps: Customers globally are turning to apps like WhatsApp and Facebook Messenger for communication. Businesses are using these platforms for customer service and to engage their audience.
Emerging Opportunities: Mobile tech is opening up ways for companies to connect with customers and increase sales. These include mobile payments and m-commerce. Additionally, companies are using advanced tech like augmented reality and virtual reality to create customized customer experiences.
 Mobile tech is expected to play an even larger role in the global business landscape in the future. One significant change on the horizon is the broader rollout of 5G technology. This will create new possibilities for businesses to use mobile tech more innovatively.
Mobile Tech and Your Internal Processes
Mobile tech helps small businesses, especially with internal processes. It lets you do more without spending a ton of money or time. It is also an effective tool to improve your systems. 
The following are ways you can use mobile tech to improve your systems:
Digital Marketing: Use mobile marketing to boost your brand's reach. It can help you get more leads and make more sales.
Automation: Mobile tech can help automate routine tasks. This includes data entry, keeping track of your stock, and sending out invoices.
Data Analytics: Use mobile tech to better understand your internal processes and customers. Data analytics can help you improve how your business works.
The Power of Mobile Tech in Sales
Customers are going mobile for their shopping and purchases. They're buying more smartphones and using tablets more.
Here are a few ways your business can harness mobile tech to improve your sales:
Payment Options: Make paying easy for your customers by offering mobile payment options.
Mobile Tools for Sales: Give your sales team mobile tools to help them sell more.
QR Codes: Use QR codes to get customers interested in your business. You can also use QR codes to help them buy easier.
Cloud-Based Software: Use software in the cloud to work better and save money.
Embrace the Mobile Tech Movement
Mobile tech is a game changer for businesses. It has revolutionized how companies operate and grow. Whether improving customer service, increasing sales, or making operations more efficient, mobile tech has much to offer. Don't get left behind. Embrace the mobile tech movement and watch your business thrive.